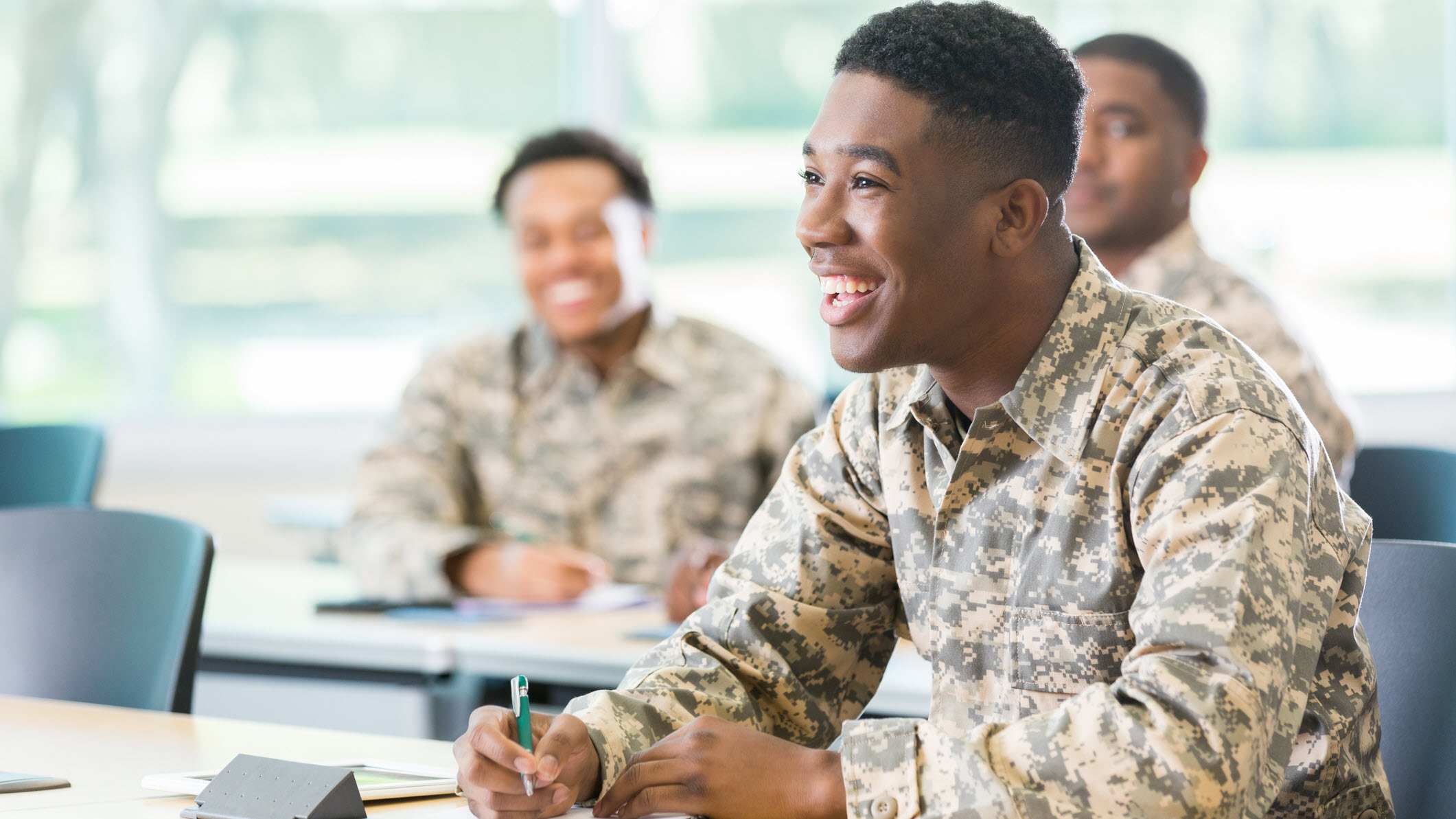 US Armed Forces
Custom Products for Each Branch of Service
Every branch of The United States Armed Forces has a robust culture of awarding service. As an all-volunteer military, it is important to recognize servicemen and women for their sacrifices, their commitment to country, and their bravery.
From basic training through retirement, awards play a critical role in the careers of military personnel. Those awards are a representation of significant events in an individual's career, and should always reflect the honor being bestowed upon the recipient.
It all Starts at Basic Training
While each branch of the US Military has its own basic training program, graduation is always an honor and significant achievement marking a cadet's official transition from civilian life to military service. Graduation is celebrated with a formal ceremony for family and friends, and awards should reflect the magnitude of graduates' achievements.
Education and Specialized Designations
Each branch of service has elite training schools for servicemen and women who have shown promise in specific skills and who wish to advance their military careers. Graduating from these programs deserves celebration and high-quality awards are a tangible way for military personnel to display their accomplishments.
Service Honors for Our Men & Women
When military service people go above and beyond the call of duty, they are bestowed honors and decorations. They can include medals, ribbons, badges, ribbons, pins and other awards. These awards provide members of the US Armed Forces with a means to outwardly display significant events in their distinguished service careers.
Career Milestones & Achievements
From achieving a new rank or status to celebrating years of service to honoring career service members at the time of their retirement, the US Military has a robust culture of awarding career milestones. Honorees are presented with plaques, medals, pins, badges and other awards that reflect the milestone being celebrated.
Crest Craft's Military History
Founded by a veteran, Crest Craft of Cincinnati has a long history of providing all branches of the US Armed Forces with quality awards, stationary, and memorabilia products. Everything manufactured by Crest Craft is carefully crafted and made from high-quality materials in compliance with state and federal environmental regulations. Each branch of service that we supply are custom designed and delivered accurately and on time.
We are honored and privileged to partner with the US Armed Forces and take great pride in working with our brave men and women in uniform.